Motta Maadi Music
February 8 @ 6:30 PM

-

8:30 PM

Rs300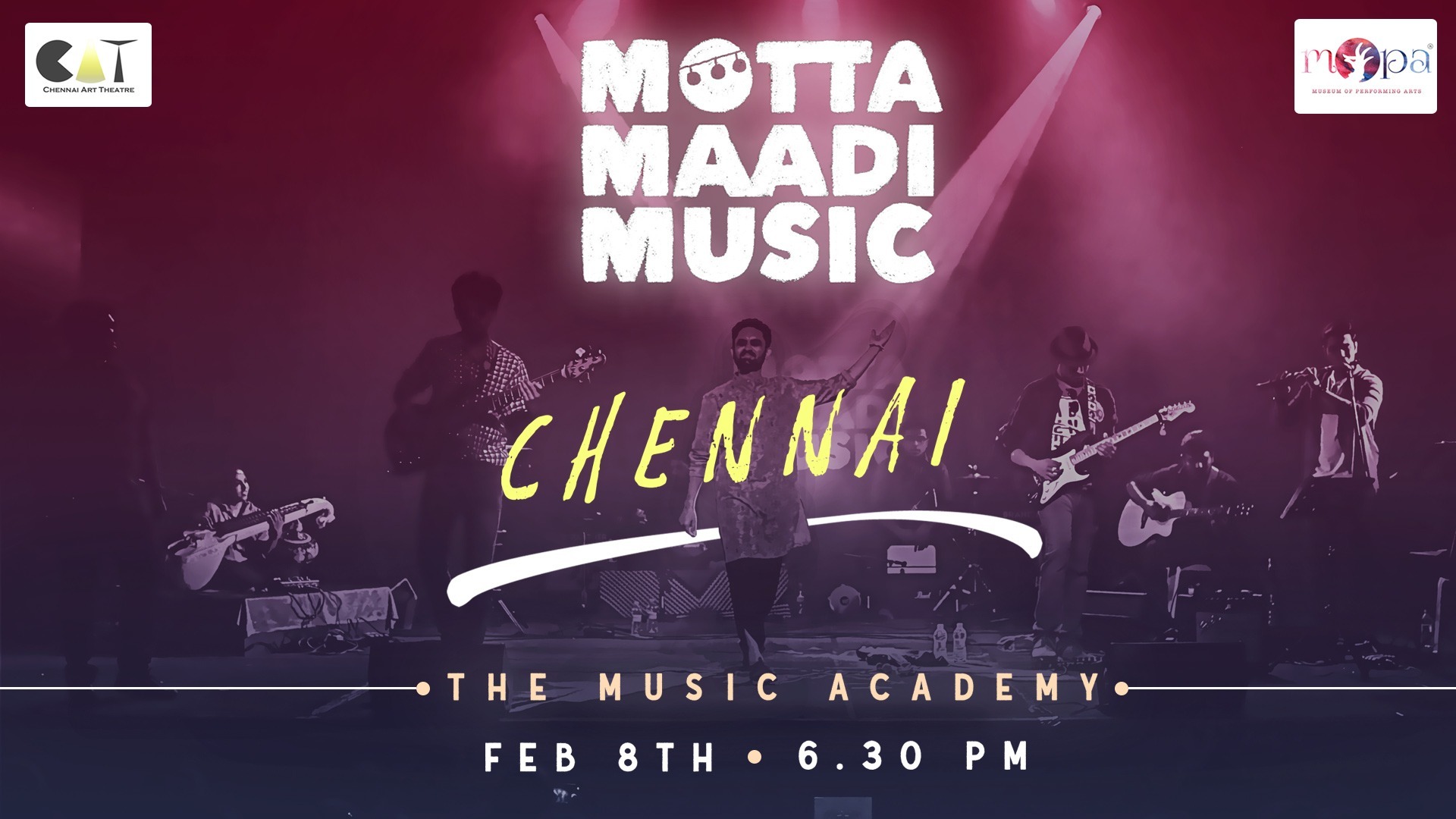 MOPA Foundation presents Mottamaadi Music in six cities over Feb-Mar 2020, starting with a special show in Chennai on 8th Feb, to mark Mottamaadi Music's 2 nd anniversary. Motta Maadi Music, started by Chennai based sound engineer and musician Badhri Narayanan Seshadri and his bandmates, began as a jam session on the terrace of his house 2 years ago.
Badri and his team provide the background music and the onus of singing lies on the audience. The theme is usually the hit numbers of a chosen film music director like M S Viswanathan, Ilayaraja, A R Rahman etc. The concept has now been transported from the rooftops to packed auditoriums. Song lists are published prior to the program and lyrics are obtained through a QR code that can be scanned at the venue onto your smartphone. This is a fundraising campaign to raise funds towards developing the first museum of its kind, for South India's Performing Arts, in Chennai.
About MOPA Foundation
The Museum of Performing Arts (MOPA) Foundation was established to showcase the history, content, periodic changes and external influences on every aspect of South India's performing art forms, as also to look at existing trends and the impact on subsequent generations.