Will the anticipated ban on Cryptocurrency demotivate Chennai crypto enthusiasts?
It looks like it is a Yes, and a No.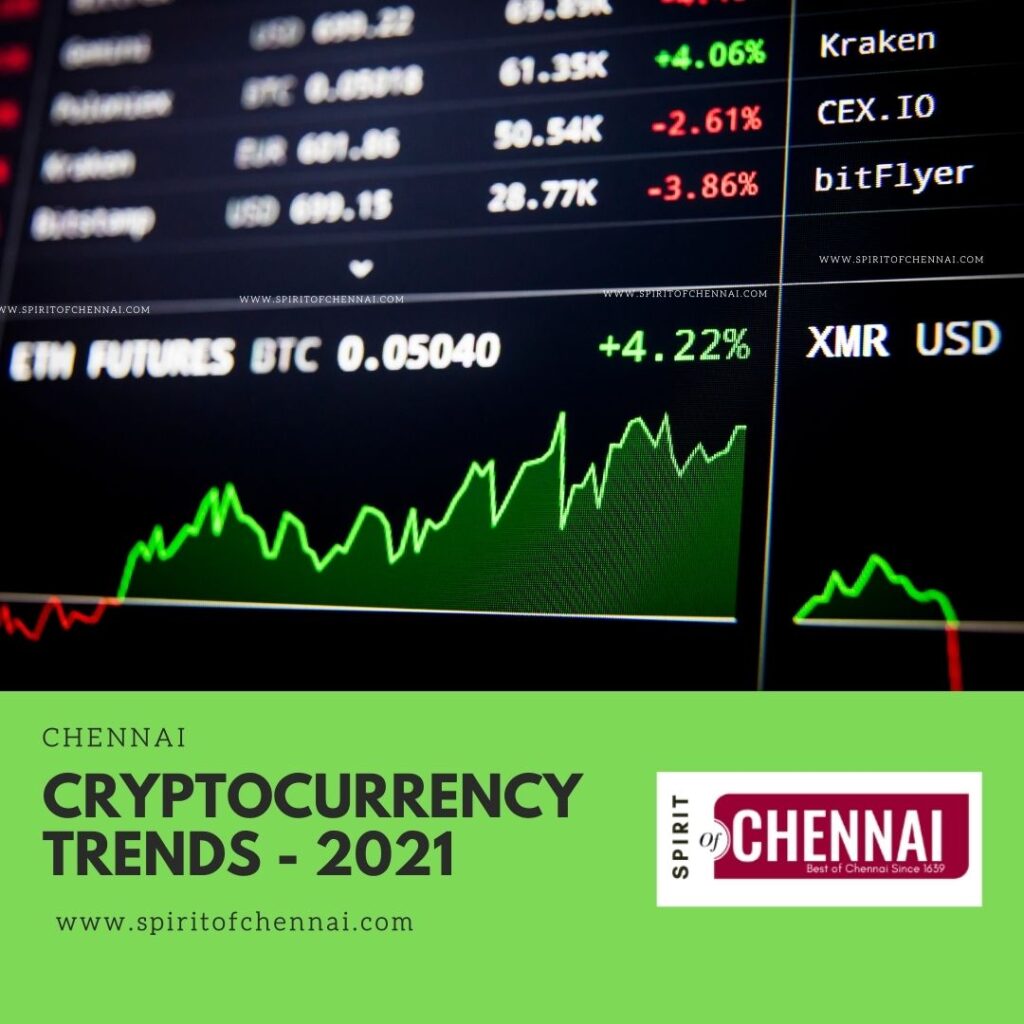 Chennai ranks one among the top three Indian cities whose population is inclined towards Crypto assets. Coins like Ethereum (ETH), Shiba Inu coin (SHIB), Tether (USDT), apart from the famous Bitcoin (BTC) and Dodge (DOGE), are the popular coin investments made by the users in Chennai city.
While pandemic lockdowns, job losses, a staggering economy, and falling stock markets made investments in regulated seem less attractive, there rose a tribe of Generation-Z youngsters who tried their hands on blockchain technology or digital assets.
Crypto-investment of 5 Lakh became more than One Crore. The yields are exponentially high….
"I invested Rs. 5 Lakh in ETH in 2017. Today, just after four years, its value is almost more than one Crore," says Ms. Sheeba Rani, a homemaker and wife of a wealthy businessman. "Many discounted Crypto as a scam during that time, and but it is those who invested before 2018 that are enjoying higher yields today," she continues.
The yield and return of investments from Crypto-markets were so high that the sign-up on platforms like WiZRax, GioTTUS, and CoinSwitch grew exponentially by more than 600%.
However, today there is a sense of anticipation among Chennai's crypto-investors, especially given that 'The Cryptocurrency and Regulation of Official Digital Currency Bill, 2021' is to be tabled in the Winter Parliament Session.
The overall sentiment hoping for the government to regularize and approve crypto-trading does prevail, but not all fear a ban!
While some are selling all their digital assets and un-subscribing from trading apps, others see it as their window of opportunity to make more returns.
"I hope the ban is implemented. That will bring down the coin value, and I can buy more units at a lesser cost," says Kala Subbu, a contractual worker who works for the government. There is no trace of fear of losing his investment capital, one could tell from his voice. "Crypto is legal in 13 other countries. I will use international trading platforms to hold/or redeem coins," he responds with confidence.
"The idea behind my investments is holdings. I wish to buy some coins for my two-year-old son and keep them. In thirty years, the ban will be lifted, anyway,…. But the value of my coin would have been increased multi-fold," affirms Vivek, a consultant working with a reputed technology company. "The key is to invest little and only in reputed or globally recognized coins. That way, one can be assured that the coin viability will stand the test of time," he says with emotions of both fear and hope.
Such are the sentiments among many investors in countries like China or Nigeria. When National Governments implemented a legal national-level ban to demotivate and restrict crypto-trading, there was a steady rise in users from these countries in global trading apps like CoinMarket.
The citizens who felt their investment had better yields from crypto-assets believed that the ban was due to a lack of government machinery to govern blockchain and a fear that the banking system is losing relevance. In plain terms, investors from crypto-banned countries opine that crypto-markets take power away from national governments/agencies and democratize global-currency exchange.
In all likelihood, Indian investors, including those in Chennai, will follow this global trend. In case of a ban, Chennai crypto investors may switch to trade on international platforms and choose to hold assets for the future. Redeeming money through friends and relatives living abroad (or crypto-legalized countries) are also options that Chennai Investors have considered.
Cryptocurrency is the money of the future. But…..Not now!
"Cryptocurrency is the money of the future," proclaims Mr. Vijay Annand, a stock-market professional, and an Investment guru. "But, personally, I would suggest my clients not to venture into investing in this space, at least for now. Investors should follow the law. Otherwise, there is not only a possibility of losing capital but also a risk of being conned and hacked on the digital platforms," he says as a word of caution.
Crypto at the moment is prone to Hacking and Illegal Theft.
"Cryptocurrency market is trending like chit-fund companies of yesteryears… It is going to be a total doom's day for greedy investors,' quips Hari Prasad, a multi-skilled support staff working for a top gazette officer.
It is interesting to note that the Indian crypto-currency space is not just a market for retail investors: It is a promising market for black money investors too,… Many investors and trading companies assume that the Indian government will not bring about a complete ban on Cryptocurrency. Alternatives, like government-recognized digital currencies or regulated technological assets, could be introduced to motivate investors. In the meantime, market-watchers also assume that the Indian government may try to levy hefty taxes on capital gains from crypto-redemption to discourage crypto-trading. But, either way, the market sentiments from Chennai Investors seem resilient to any such policy regulations.
'What to do if crypto is banned in India?' go global…' seems to be 'the' predominant grass-root level mood of Chennai Crypto-Investors. Will their risk-taking sentiment pay off? Only time can tell……
Note: We at www.spiritofchennai.com do not recommend investments in cryptocurrency for it is highly volatile and non-regulated. Please review government recommendations and expert opinion if you are considering investing in these investments.