The Construction of the TNagar Pedestrian Plaza was inaugurated by Municipal Administration & Water Supply(MAWS) minister Thiru Velumani in the presence of MAWS Secretary Harmander Sign I.A.S and Corporation Commissioner Thiru Karthikeyan Doss I.A.S.
In the Hon'ble Minister announcement – 2017-18, Pedestrian Plaza at Pondy Bazaar, Theagaraya Road in T.Nagar was proposed under Chennai Smart City. In Theyagaraya nagar, ABD area of Smart city, Theyagaraya Road has been selected for establishing pedestrian plaza for promoting Non-motorized transport so as to reduce the greenhouse gas emission. Through Tamilnadu Urban Infrastructure Financial Services Limited (TNUIFSL), Consultant were appointed and Detailed Project Report were prepared. The administrative sanction for Pedestrian Plaza at an estimated cost of Rs. 33.80 crore was obtained from High Powered Project Sanctioning Committee of Chennai Smart City Limited.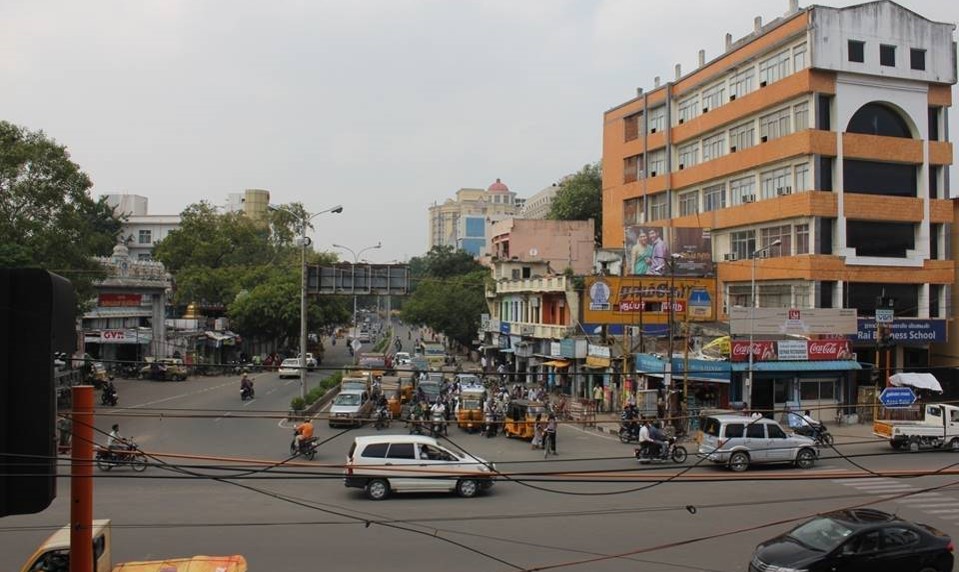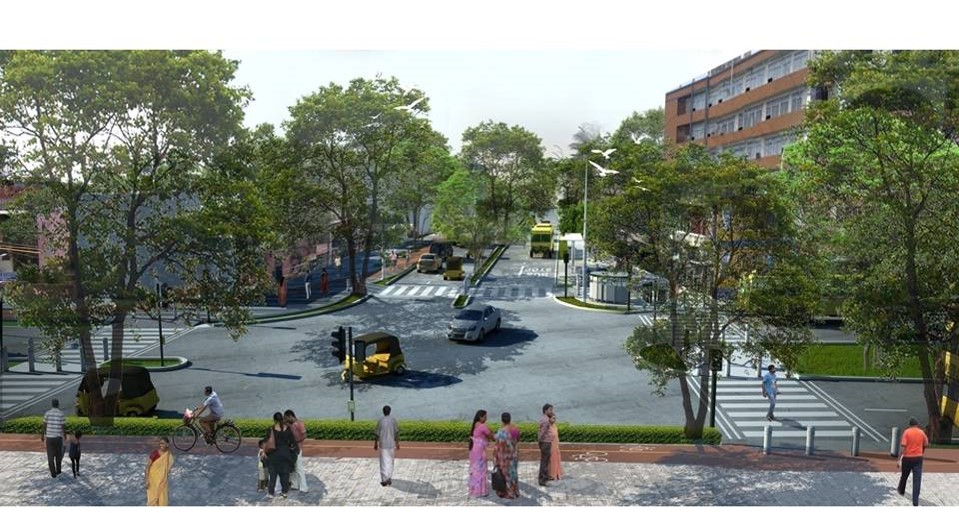 Components of Pedestrian Plaza
The main Components of Pedestrian plaza are hassle free wheel chair passage for the disabled, senior citizens and pedestrian friendly foot path, street furniture like seating arrangements, signage's, children play area, greenery, smart toilet, separate ducts for telephone and electricity cables, storm water drain on either side of the road, Bus shelter, Ornamental street lights, street art like Statue, fountain and pedestrian crossing at regular interval. All the utility pillar boxes will be re-aligned, for the free movement of pedestrians.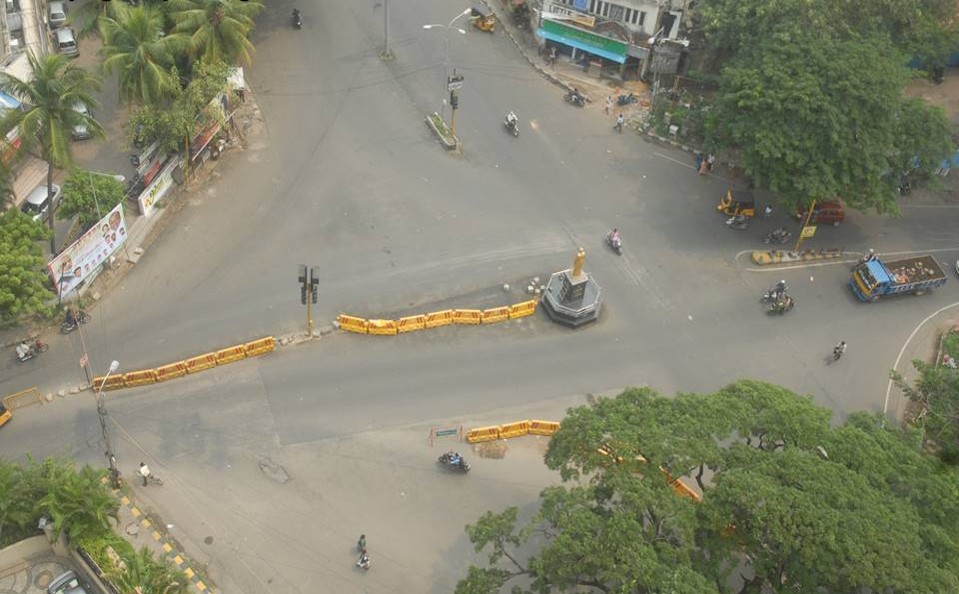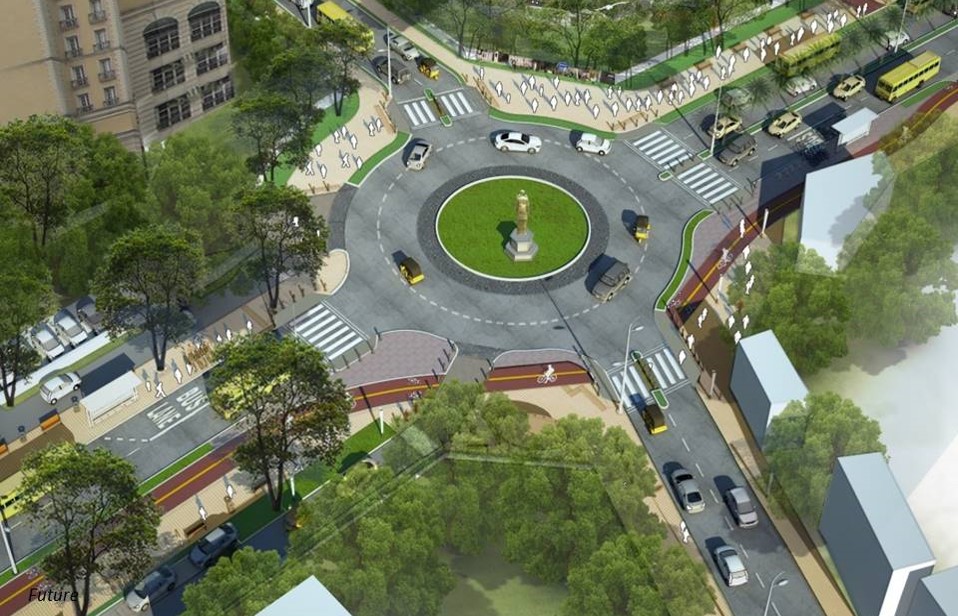 The entire stretch of Theyagaraya road has been divided into 3 reaches to facilitate quality in construction and early completion of works without causing much disturbance to the flow of traffic.
Reach 1 of Theyagaraya Road is from Panagal Park to Thanikachalam Road for a length of 730 m.
Reach 2 of Theyagaraya Road is from Thanikachalam Road to Boag Road junction for a length of 380 m.
Reach 3 Theyagaraya Road is from Boag road to Anna Salai junction for a length of 525m.
For early completion, the execution of Pedestrian Plaza would be taken up under four packages viz., Package 1 will cover Theyagaraya Road -Reach1 South, Package 2 will cover Theyagaraya Road Reach1 North, Package 3 will cover Theyagaraya Road – Reach2, Package 4 will cover Theyagaraya Road Reach 3 for which tender have been finalized and work order issued on 11.04.2018.
Detail Design of TNagar Pedestrian Plaza
In reach 1, the carriage way width will be 7.00m (3.5+3.5) with centre median in which MTC buses and two wheeler only will be allowed to ply and 10 to 12 m wide pedestrian way has been proposed.
In reach 2 and 3, the carriage will be 7.50m wide on both side of the median. The width of pedestrian platform will be about 3 to 4.5m. All type of vehicle will be allowed in these reaches and further, sufficient four wheeler parking provision has been made.
A multi level parking facility is being constructed at the junction of Theyagraya road and Thanikachalam salai, which will take care of the parking needs of the people coming to pedestrian plaza area.
The Pedestrian Plaza is designed as an inclusive design for people from all demographics like senior citizen, disable person, Children and general public can safely make their leisure shopping with all the convenience like seating arrangement, smart Toilets and proper illumination similar to facility available in commercial mall. For the convenient of senior citizen and disabled person, battery operated shuttle service will be provided at frequent interval.
Project Timeline
The project is expected to be completed in 6 months from the date of inauguration. The project should be ready for citizen usage in stages by November 2018.