One of Chennai's oldest schools Good Shepherd Convent is the latest to come under State's acquisition initiatives. The phase-II network of metro rail development has seriously impeded the educational initiatives of the school administration. The 93 year old school recently received a notice from Chennai Metro Rail Ltd (CMRL) to surrender 0.88 acres of the school land for the construction of Sterling Road Metro Station. The portion of the school which are under threat are three-fourth of playground, indoor stadium and junior school block up to class 5.
Good Shepherd School in Nugambakkam which was founded in 1925 is one of the very few schools in Chennai which has a sprawling campus and an ample playground space. The school management is opinion that no amount of financial compensation will equate the loss to the institution. The Social and Educational impact the school's vast campus has in nurturing young minds towards holistic development. However, CMRL has no imminent plans in change of alignment of the Phase-II metro network route. The Metro Sterling Road station also requires large public spaces for Metro Station Entry, Exit and Parking. The dispute between the Good Shepherd School and Chennai Metro Rail Ltd (CMRL) is now pending with Madras High Court for hearing. It is interesting to note, how the metro alignment was changed by the decision of Chief Minister of Ms. J. Jayalalitha. The Ramasamy Mudaliar Choultry building of 1888, near Central Railway Station was also excluded from Project area in 2013.
In 2013 the Chennai Metro Rail Ltd (CMRL) had given an undertaking that any building of heritage value will not be demolished in the Madras High Court. However, only a High Court decision can tell if the educational heritage value of Good Shepherd School will be considered. If the social cause of education be considered over social cause of transport development. If Good Shepherd school campus be excluded from the Metro Rail Phase-2 development.
Alignment of Chennai Metro Rail Phase 2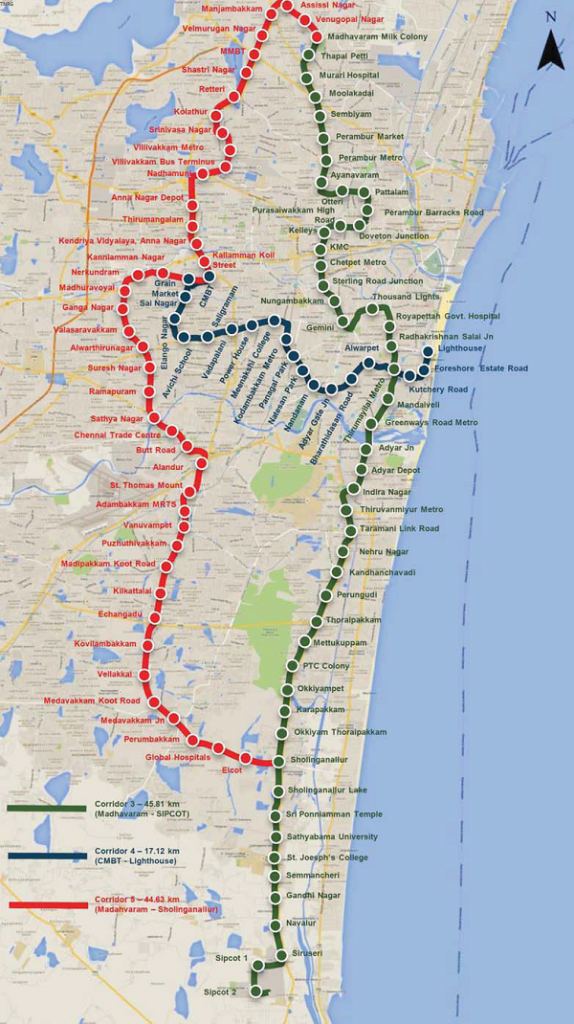 This kind of a conflicting decision is not new to Transit Development across the world. So the decision of the courts are eagerly awaited.