Cost of Building Own House in Chennai
When looking for houses, almost all prospective home buyers stumble upon the issue of flats that are available in the market that are not to the size, plan and specifications to the liking of the home buyer. So building one's own house looks like a good options. According to data available in CMDA, the number of planning permissions for Individual houses is steadily increasing.
Advantages of Building vs Buying Built Houses
Building your own house compared to buying a readymade flat from the market has a few advantages like:
Choice of Layout: You can decide the layout of the house right from the start. One does not have to settle for disproportionate toilets and kitchens which mostly people want more flexibility with.
Pace of Construction: Since the amount of money required for construction is directly paid by you and is linked to the rate of progress of the actual construction you can decide to take it at the pace at which funds are available to you.
Satisfaction: It is proved by research that over a long term period, citizens who build their houses are happier and have stronger emotional bond with the houses they build.
Specification Flexibility: When you are building your own house, you can decide about where to place the utilities like switches and choice of interiors etc… Nobody knows your daily usage pattern better than you do. So designing your own house allows you to decide outlets, space for washing machine etc…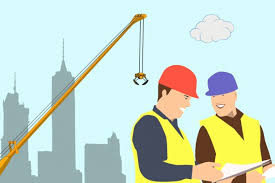 Construction Raw Material Rates
The material used in construction has fluctuated significantly in last few years. The various basic construction material that contribute to the budget are:
Cement
Brick Sand and Jalli
Paint
Plywood
Steel
Timber
Pipe
Tiles
Electrical
Plumbing
Sanitary Ware
Another major cost head is the cost of hiring construction workers.
Construction Rates in 2019 in Chennai
The cost of construction in Chennai will vary from Rs 1450 / sq.ft to Rs 4500 / sq.ft and upwards for for ultra luxury houses. This translates to Rs 14.5 lakh for a normal house to Rs 45.00 lakh for a uber luxury house. The cost in divided among Civil Material and Finishing Material:
Civil Material: Foundation, Columns, Beams, Slab, Stairs, Brick work, Plastering – per Sq Ft of Floor Area. – Rs 880 – Rs 1250 per square feet.
Finishing Materials: Plumbing, Electrical, Flooring, Tiles, Granite/Marble, Doors, Windows, Painting, Steel Fabrication – per Sq Ft of Floor Area. – Rs 550 – Rs 1850 per square feet.
Totaling about Rs.1430 to Rs.3100
The typical detailed cost split-up for building a 1000 sq.ft house is:
Steel at Rs 65000 / ton – Rs 380000
Sand Cost at Rs 1800 / ton – Rs 185000
Gravel / Metal at Rs 450 / ton – Rs 22000
Cement at Rs 380 / bag – Rs 266000
Bricks at Rs 8 / piece – Rs 115000
Electricity Wiring – Rs 145000
Plumbing (Material and Labor) – Rs 130000
Teak Door (Main Door and Rear Door) – Rs 42000
Glass and Mirrors – Rs 28000
Grills, Fencing and Gate – Rs 135000
Door Sets – Rs 43000
Granite Stone at Rs 150 / sq.ft – 70000
Tiles Cost (All Flooring)Vitrified Tiles, Ceramic Tiles, Parking Tiles – Rs 265000
Painting Charges including Putty (Interior and Exterior / Labor and Material) – Rs 190000
Windows & Ventilators UPVC Sliding Glass with Mosquito Screen – Rs 135000
The cost of building apartments is about Rs 1350 / sq.ft. This is typical cost upto 3 floors. Above this the floors are costlier by about Rs 250 per floor.
Above all this, Interior design cost can add the cost by about 20% of the project cost these days. Outdoor landscaping, Solar Rooftop, Invertor and Borewell are other amenities that will add to the project cost.
Construction Contractors in Chennai
The demand for construction workers has seen a significant rise in the recent years. Since many home buyers want the flexibility that building an own house offers and may not know the nitty gritty of actual construction, the only option is to hire a contractor who will execute the plan as provided by you are a fixed price of at per sq.ft price.
Read: How Chennai Treats its Migrants
The typical going rate for a const of construction currently is about 1500 per sq.ft. This cost does not include interior cost and fittings.
Having checked all the above options sometimes it may just be prudent to take the help of Premium Luxury Apartment Builders in Chennai. This would help you reduce the tension of having to needlessly chase the construction contractor. Some of these builders have excellent track record and experience is handling similar projects.