Wait! Wait! Wait!
Is this what you want to do? We wonder! What terrible thing happened that you searched your way to this page?! Before you decide to use any of the channels below, drink a glass of water. Call your best friend you haven't called in a while and chat about something. Come back. See some movie (just kidding) … and. .. even after that if your mind wants to complain to the higher authorities. Go ahead. But please be aware of these things: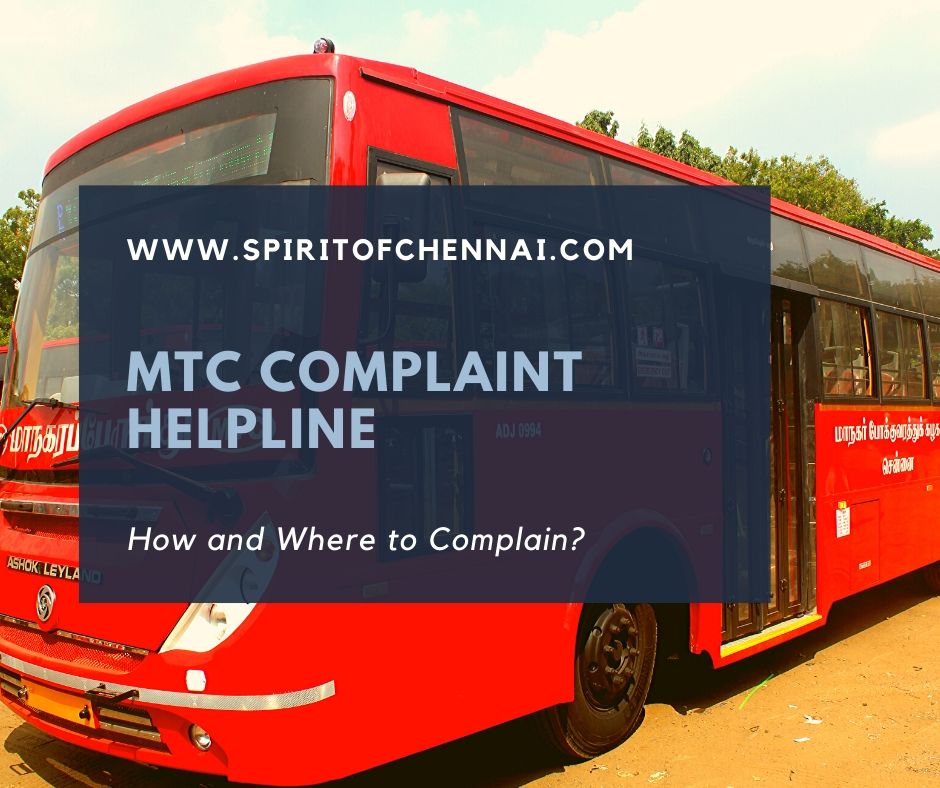 An MTC driver drives the almost the distance between Chennai & Krishnagiri every single day! and that too in our maddening Chennai traffic. Agreed that does not give him the right to do so many things. But gives you the ability to reason better than him 🙂
MTC conductors are the only job that doesn't have job role changes as the years go by! He joins as one! Stays as one! and retires as one! So let's be a bit understanding!
Well if you are still reading this… Then you have decided. Go ahead. Some of the issues for which complaint has been raised so far are Crew behavior, Lost Items, Rash driving, No change given back etc…
One can complain to MTC, Chennai is one of the following ways:
Complaint About MTC
Email: You can send an email to [email protected]
Online Form: Click Here
Meet Officer during Visiting Hours: The Managing Director, MTC, Chennai / The Public Relations Officer, MTC, Chennai
Call: GRIEVANCE CELL, Metropolitan Transport Corporation Limited using Mobile Numbers 044-23455858, 9445030516 and 9383337639 between 06.30 hrs. to 21.00 hrs The number is now available 24/7 inline with the operating hours of MTC.
Escalations
As the first level of escalation, you can complain to the Branch Manager available at all the depots. Or you can also meet the General Manager (Personel) or the Managing Director, MTC at the Pallavan House in No:1, Pallavan Salai.
If the above modes do not resolve the problem, you can send an email to the Transport Secretary at the official ID at [email protected] or meet him in person in the Secretariat. (Visiting Hours: 12-1 PM)
Types of Complaints
MTC receives complaints on a wide range of issues. This includes driver conductor behavior, service time non-adherence, unclean buses, drunk crew, not stopping in a bus stop, not returning change, opening bus counter late, use of fowl language, not wearing uniform, not issuing ticket etc..
Action on the Complaint
Irrespective of the nature of the complaint, the officer-in-charge will call the concerned crew member to explain his version of the issue. Depending on the explanation, the officer could suspend the crew member pending inquiry. An inquiry committee is a set-up which will do a detailed questioning and then arrive at the conclusion for the MD to take a decision.