This travel advisory is prepared for tourists who visit Chennai. Tips and Points to watch out for when you stay here. Being a little more alert never hurt anyone anyway!!!
The US consulate also regularly issues advisory to its Citizens, that may give a you a broader idea of the current situation in Chennai.
Contaminated Food & Drink
Unless you are familiar with the food joint / restaurant or have a Indian guide / friend familiar with the locality, it is best to give it a miss. Though street food is the essence of visiting any City. If you are pressed for time during your stay why take the chance!
If you are not used to drinking water served in cups, better to but bottled water of bigger brands like Aquafina, Kinley, Parry, Railneer, etc… Most other brands are 'bottled water' and not a mineral and purified by nature of the definition. Better to crush all the water bottles after use. The best option would be to pack water from your hotel instead of buying water from the local spot. Mineral water currently costs around Rs 20-25.
Credit-Card
All Credit / Debit cards issued in India follow the 2 step authentication in India. Some countries however still allow only card level authentication. In such cases please ensure that the payment swipe is done before your eyes. There have been issues of cards being duplicated in the past. Better to pay by cash and if you are visiting India, during the post-demonetization period, better to check the swipes. Also, tourists can take a payment of Rs 5000 against their passport every day from authorized travel agencies.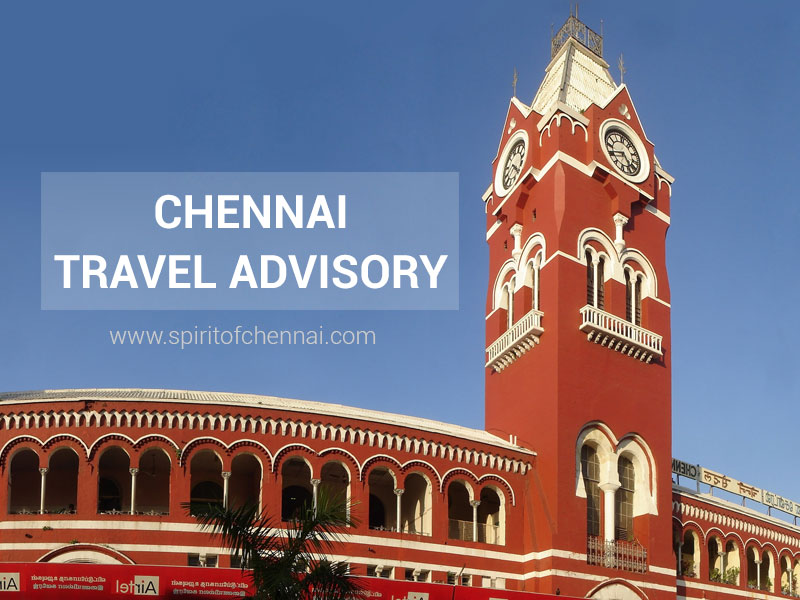 Drug-Related Issues
The drug menace in Chennai has been almost at negligible levels. Thanks for the amazing Tamilnadu Police force. But every now and then there is drug bust, and incidents of unsuspecting citizens / foreign nationals getting caught. Stay safe. Don't do drugs. Use your instincts, and if you're unsure politely decline drinks or food offered by strangers. This applies everywhere in the world!
Scams on Handicraft / Gems / Overpricing
Check with your hotel or familiar friends for the benchmark rates. There is generally a tendency among establishments worldwide to charge more for tourists. This is however not reported too much these days. But plan your purchases.
Photography
When taking photos of people, landmarks, better to take permission to avoid people demanding money later.
Theft
Theft is a risk in India, as it is anywhere else in the world. Take extra care in dormitories and never leave your valuables in the room when you go out unless there is a safe. If you lose your credit/debit card immediately report the loss of the same to your provider.
Touts & Commission Agents
» Many hotels and shops increase prices just to pay for the extra commission to be paid to the local fixers who bring tourists through the doors. These agents can be found in plenty of Train and Bus Stations. Where possible, arrange hotel pick-ups, particularly in big cities.
Tour / Transport Scams
When taking tours in the City make sure what is included in the cost of the package. Sometimes you are far better off taking public transport and not paid options. In fact, you will enjoy and get to see the City better. When booking tickets on Train, Bus, etc… make sure the service type is mentioned in the ticket to avoid surprises later. Ignore taxi drivers outside airports who say they are prepaid taxi drivers; your prepaid taxi receipt will have the designated drivers' license plate number printed on it.
Ground Rules
Have a good insurance policy that takes into account loss baggage, medical, etc..
Keep adequate copies of Passport, Tickets, and Visa
Keep your money and passport in a safely concealed pocket
Store at least US$100 separately from your main
stash but keep the rest of your cash and other valuables
on your person.
Don't publicly display large wads of cash when paying
for services or checking into hotels.
Consider using your own padlock at cheaper hotels
where doors are locked with a padlock.
Stay in hotel rooms that can be securely locked from inside.